WEB DESIGN - MAINTENANCE - HOSTING - PERFORMANCE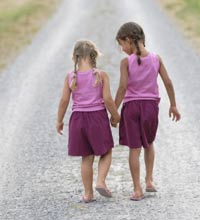 ABOUT WEB-DZYNZ.COM:
Web-Dzynz.com was conceptualized in 2001 when so many web sites were in need of a professional presence on the internet. Today, we now offer hosting at some of the lowest prices available, DNS handling (we'll manage your URL's so you don't have to) and of course, stunning web design...the way you want it.
But Web-Dzynz doesn't stop there. We like being a step ahead of other design houses by offering continual updates of your site to keep it fresh and current. We get annoyed when we visit out-of-date sites, so we make sure yours isn't! How cool is that?
SOME OF OUR SERVICES:
photo galleries
blogs
calendars
RSS feeds
form emails
e-commerce set-up
unlimited e-mail addresses
your own URL
search engine optimization
wikis
auctions
custom design for your business
We offer competitive rates with large value. Contact Web-Dzynz today for your free quote. Just let our sales associate know what you're looking for, and we can work out a plan tailored to your individual needs.